Spring time is wonderful and holds a great reason to shop.  You need not to spend a million bucks in shopping but with pretty few new collections you could make your wardrobe shining with amazing clothes. Spring time is great for some flirting and fun with exceptional designer wears. If you are looking for best spring shopping guide, we present you with some amazing clothing that is trending in fashion charts. Flirtatious dresses, prints, floral, neutrals, miniskirts and short tops are the fastest moving spring collections.  If you are looking to show off your style with sexiness, try out our suggestions.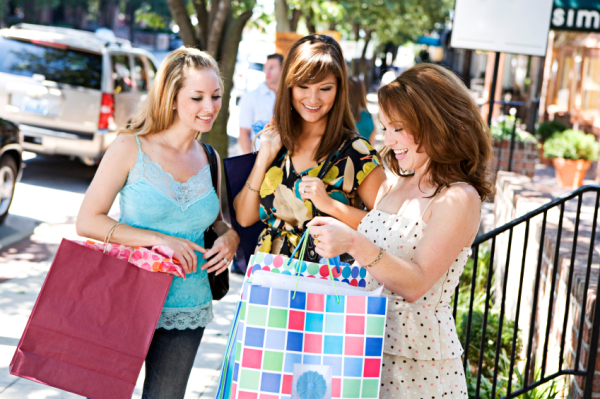 Flirty dresses – flirty dresses are awesome. Not only on teens but they go well with adult body structure too. If you are yet to own a flirty dress, its big time you got one! Spring and summer are the best times for shopping flirty dresses. Whether you are looking for best outfits this spring to pick your kids from school or going to office, you could try various color combinations in these flirty dresses.
Prints – Prints will never go out of fashion. It always looks fresh and foregoing. If you wish to be looked and treated as a runway model, you better get yourself some printed clothing. Printed dresses are beautiful on skinny as well as plus sized. When you are going for prints, go with combinations of dark and mild colors that contrast the printed clothing. Try out a sexy look with sleek hairstyle, dark colored high heels, designer jewelries and fashionable accessories.
Neutrals – neutrals are great for spring. Choose rose or pink color dresses that make you look more charming. Neutrals are the best bet for dinner parties or casual get together. If you are considering a date on this amazing season, never miss out mild colored Neutrals. Neutrals makes you look fabulous and feel romantic, accessorize yourself with glittering jewelries to complete this look.
Mini – If you are wishing to get conservative attire, go for Mini with half or full sleeves. A pair of metallic flip flops will add magic to your Mini. Whether it is a casual party or official events, you could go with confidence and style. Make your style statement this summer with dark colored Minis. You don't need any accessories with this clothing except a pair of flip flops.
One Shoulder – wishing to get a classy look? Try out the ever vibrant one shoulder dresses. One shoulder is the perfect spring clothing for dinner parties, cocktail parties and social get-togethers. If you feel you are too skinny to show yourself, you could take the advantage of One Shoulder clothing to sizzle among the crowd. One shoulder is best for women who do not want to show off their cleavage. For people having inclination for conservativeness, One Shoulder is the perfect clothing.